Farewell Theresa
29 April 2018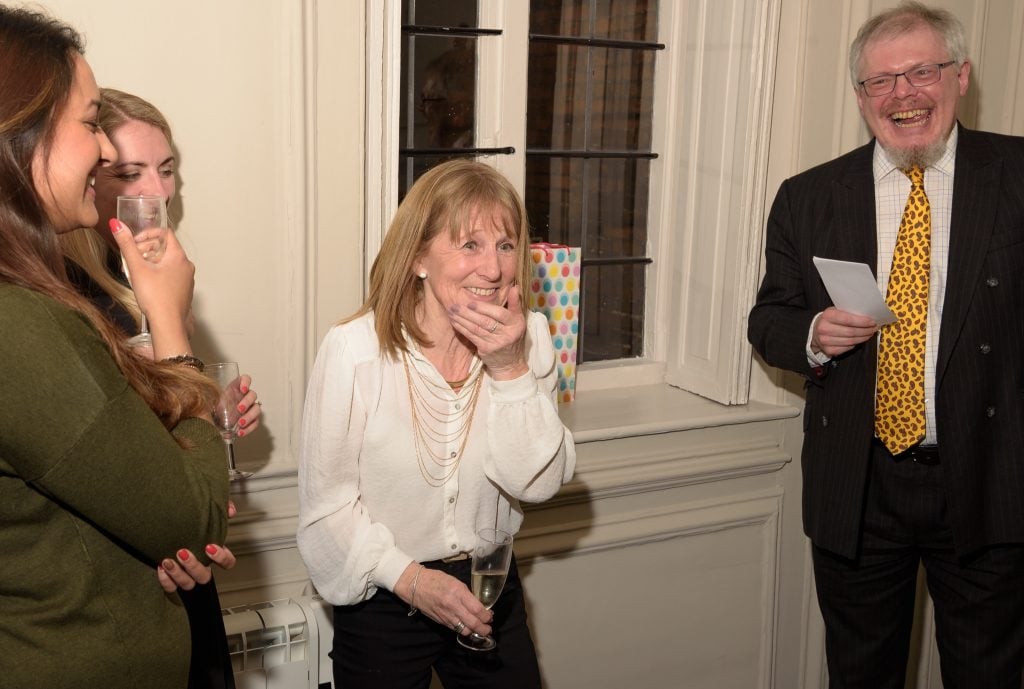 After just over 28 years' loyal service as a clerk in our Norwich premises Theresa Mathias, the longest serving member of staff ever at East Anglian Chambers, has finally answered her last enquiry and chased payment of her last fee.
Having been recruited initially as a part-time fees clerk in January 1990, Theresa quickly became a full-time and an integral member of the clerking team. At her retirement party on Friday 27th April 2018 Theresa was thanked formally by Graham Sinclair, Head of Chambers, for all that she has done for chambers and wished all the best for the future by members and staff, past and present, all of whom regard her as a friend.
However this was not a final parting, as Theresa has been invited out by all of the clerking team for a meal, joins us again for this year's ELST Norwich Legal Walk in June, and will no doubt be a regular attender of chambers dinners for many years to come.
< Back to News