Compromise of Commercial Court Claim for Jamaican Client Who Sought to Reclaim $10million in Damages
23 May 2022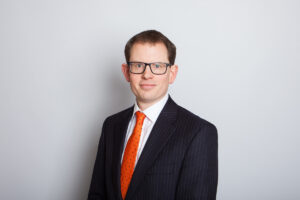 Last month, litigation between Jamaican hotel developer, Bloody Bay Hotel Development Limited and Lloyds of London insurance broker, Besso Limited, finally came to end with a mutually acceptable compromise after nearly fives years of hard fought litigation in the Commercial Court.
Settlement was reached by Bloody Bay as assignor on behalf of a wider group of companies that traded under the umbrella of 'SuperClubs' across the Caribbean and procurred its business interruption and property damage insurance from the London Market. Given their location within the hurricane belt, the group relied on substantial policies to provide them with insurance protection in the event of wind and storm damage paying each year large premiums. However, it was alleged that those premiums were artificially inflated in various ways causing Besso to obtain a secret profit.
The matter involved a number of members of Chambers' commercial and chancery team including Marcus Croskell as junior counsel throughout, Simon Redmayne drafting the claim and acting initially as leading counsel, second junior Sarah King and disclosure junior, Victoria Jempson. Besso were represented by Clyde & Co LLP.
Marcus Croskell was previously successfully involved in 2018 as counsel in High Court litigation against Charles O'Sullivan: a director of Besso Limited's Special Risk team between 2004 and 2010. Charles O'Sullivan was found by HHJ Waksman (as he was then) to have misrepresented his team's earnings at Besso when seeking a joint venture with Bennett Gould & Partners Limited. The judgment of HHJ Waksman found inter alia that Mr O'Sullivan had concealed brokerage from SuperClubs and obtained a secret profit in 2009 and 2010.
Marcus followed up his success in that litigation by assisting Bloody Bay on a direct access basis pursue the wider litigation on behalf of the SuperClubs group as a counterclaim to recover what was alleged to be grossed up insurance premiums with mis-stated, manipulated and concealed amounts of brokerage. The barristers within the team at East Anglian Chambers were able to provide the full breadth of support for the Jamaican company from pleadings to assisting the client manage the entire claim including critical aspects such as disclosure (working with e-disclosure consultants to forensically collate and review with the assistance of AI over 1 million documents), witness statements and preparation for trial. Bloody Bay's pleaded case on the counterclaim was for breach of fiduciary duties seeking both damages for inflated premiums and the equitable remedy of forfeiture of the legitimately earned fees and/or brokerage together with compound interest.
Settlement was achived circa four weeks before trial with the parties issued a joint statement stating:
"We confirm that the litigation between Besso and Bloody Bay has concluded with the parties reaching a mutally acceptable settlement, the terms of which are confidential."
Further information is available from the Insurance Insider and Insurance Post (the latter is by subscription only).
If you would like to instruct Marcus Croskell, Simon Redmayne, Sarah King and/or Victoria Jempson or another member of East Anglian Chambers' civil team, please contact the clerks by email or call 01473 214481.
< Back to News